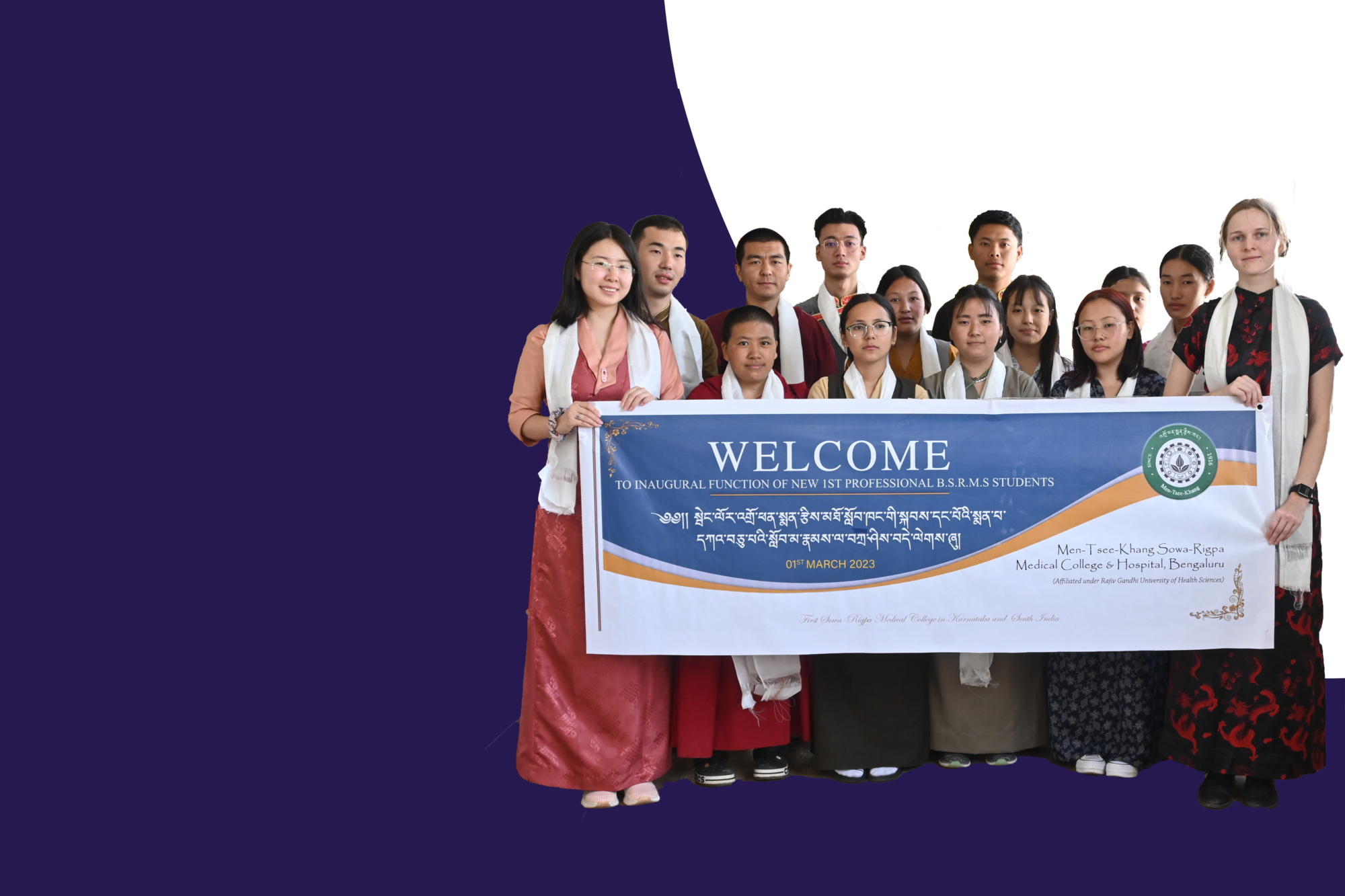 FIRST PROFESSIONAL
B.S.R.M.S STUDENTS
The first batch of students enrolled for Professional B.S.R.M.S course undertaken by the instutute in affiliation with NCISM under the Ministry of Ayush.
sowa-rigpa pharmacy
provides hands-on practical experience

OPD OUT-PATIENT DEPARTMENT

The outpatient department (OPD) is the primary touch point for the patients and acts as the prelusive window to any healthcare service provided to the community.
Medical Camp
Free sowa-rigpa medical camp at Ramangara,karnataka.
Albert Einstein
"The only thing that you absolutely have to know, is the location of the library."


Click Here
NCISM Registration
for Sorig Doctors
The doctors who have successfully registered under NCISM with honourable Dr.Rakesh Sharma and his team