Men-Tsee-Khang (Tibetan:བོད་ཀྱི་སྨན་རྩིས་ཁང་། Wylie: bod kyi sman rtsis khang), also known as Tibetan Medical and Astro Institute, is a charitable institution based in Dharamshala, Himachal Pradesh, India. The institute was founded by the 13th Dalai Lama, in Lhasa in 1916. In the aftermath of the Chinese occupation of Tibet, the 14th Dalai Lama came to India where he re-established the institution in 1961 with the following missions:
To promote and practice Tibetan Medicine as well as Tibetan astronomy and astrology.
To provide health care and social service to people regardless of caste, colour or creed.
To provide health care based on service orientation.
The institute was started with Ven Dr. Yeshi Dhonden as the doctor/teacher of the medicine department, and Ven Dukhorwa Lodoe Gyatso as the astrologer of the astrology department.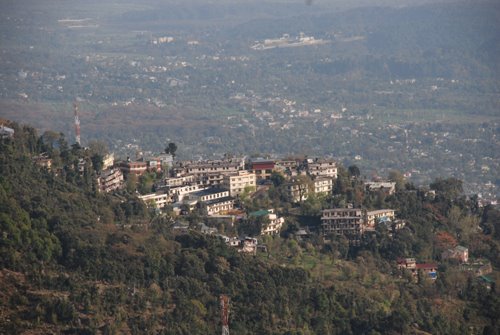 The main objective of Men-Tsee-Khang is to preserve, promote and practise Sowa Rigpa, the ancient Tibetan system of medicine, astronomy and astrology. It also aims to improve the health and sanitation of the refugees in particular and the public in general and to establish dispensaries in order to provide accessible health care to the people regardless of caste, creed or colour.
Education and Higher Studies in the fields of Tibetan Medicine and Astrology, Research and collaboration with scholars and institutes in India and abroad between different healing systems and to produce Tibetan medicines in an environmentally sensitive manner are the important goals in the development of this ancient healing system.
Men-Tsee-Khang College at Tibetan Medical & Astro. Institute, Dharamsala was founded on 2nd June 1961 under the visionary guidance of His Holiness the 14th Dalai Lama. The main aim and objective of the College is to train aspiring Tibetan doctors and Astro-Science Practitioners in order to preserve and promote the rich and valuable ancient system of Sowa-Rigpa and Astro-Science for the benefit of the whole humanity.
It is a pioneering Sowa-Rigpa College in India that basically offers Graduate Courses on Tibetan Medicine (Menpa Kachupa – BSRMS i.e. Bachelor of Sowa-Rigpa Medicine and Surgery) and Tibetan Astro-Science (Tseepa Kachupa). The duration of each course is 6.5 years, which includes six- month pre-first year followed by five-year main course, and 1-year internship. In addition to their mainstream subjects, the students also study Tibetan Medicine, Tibetan Astro-Science, Tibetan Buddhist Philosophy, and Modern Bio-medical Science as supplementary subjects. Since the inception of the college till date, 19 medical batches totaling 366 medical practitioners (333 Tibetans, 22 Indian citizens of the Himalayan region and 11 foreign nationals) and 10 Astro-science batches comprising 79 Astro-science practitioners (76 Tibetans, 1 Indian citizen of the Himalayan region, and 2 foreign nationals) have graduated. Sowa-Rigpa medical practitioners are registered themselves under CCIM, Ministry of Ayush, Government of India. Currently, there are 52 Medical students and 8 Astro-Science students studying in their 5th and 4th year in Medicine, and 4th year in Astro-Science. Besides, 19 students representing the first group of international students for the Kachupa Degree Course are undertaking their pre-first year program.
 "Teaching is the greatest act of optimism."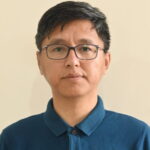 Department Head [Materia Medica]